We test and we learn
We have built several test methods. Here we try to destroy sample wheels. Just to see how strong they actually are.

The weight numbers we specify with our wheels refer to non-fleet usage conditions.
Maximum static axial load per wheel refers to the load (weight) on the wheel when the vehicle is not moving. While riding forces on the wheel will temporally be much higher
Test bench
Alligt has been member of the CEN/TC 333/WG 9 (European cargo bike) committee in 2020 and 2021.
Alligt uses a test machine according to the German EN 79010 Cargo bike norm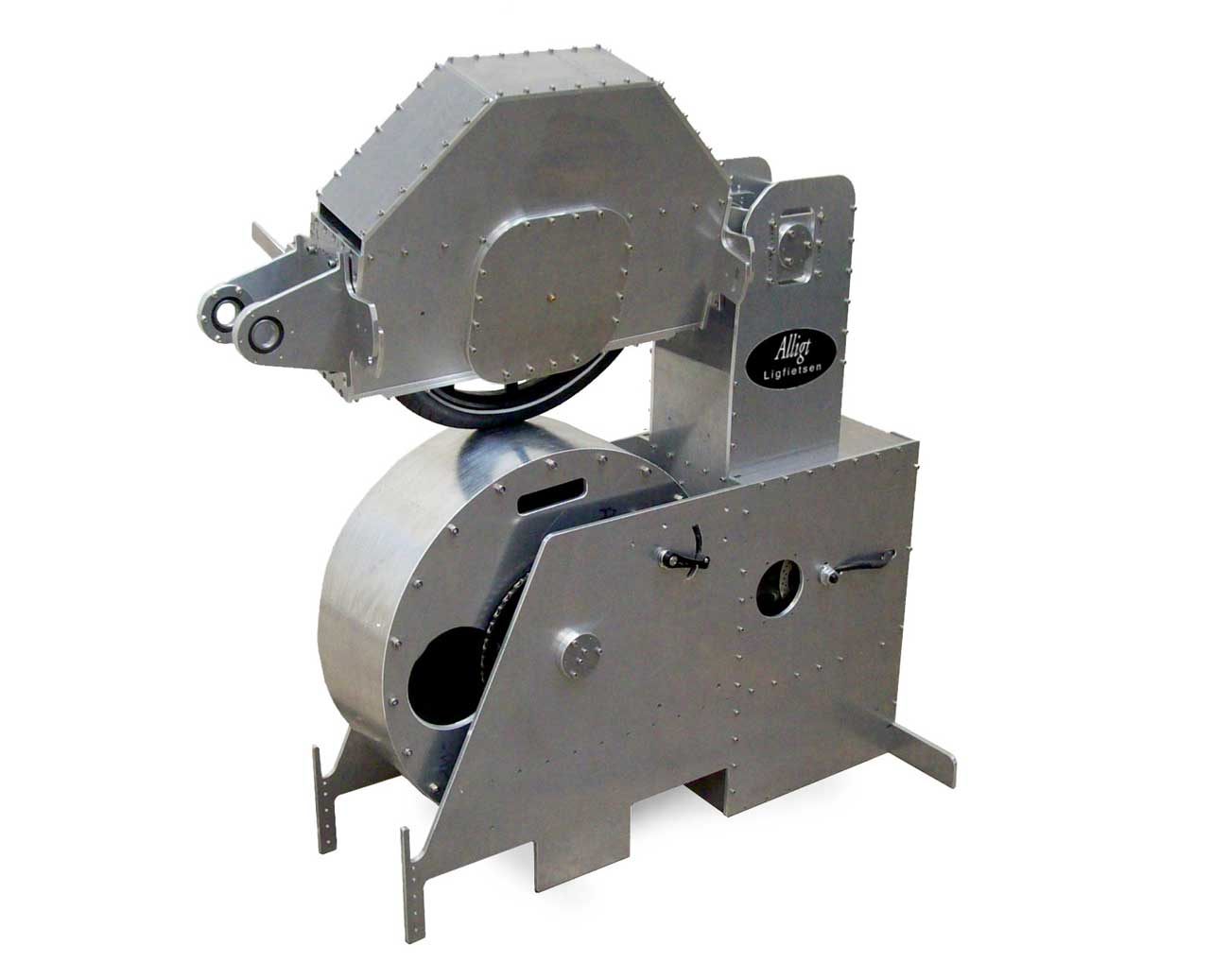 Ramp test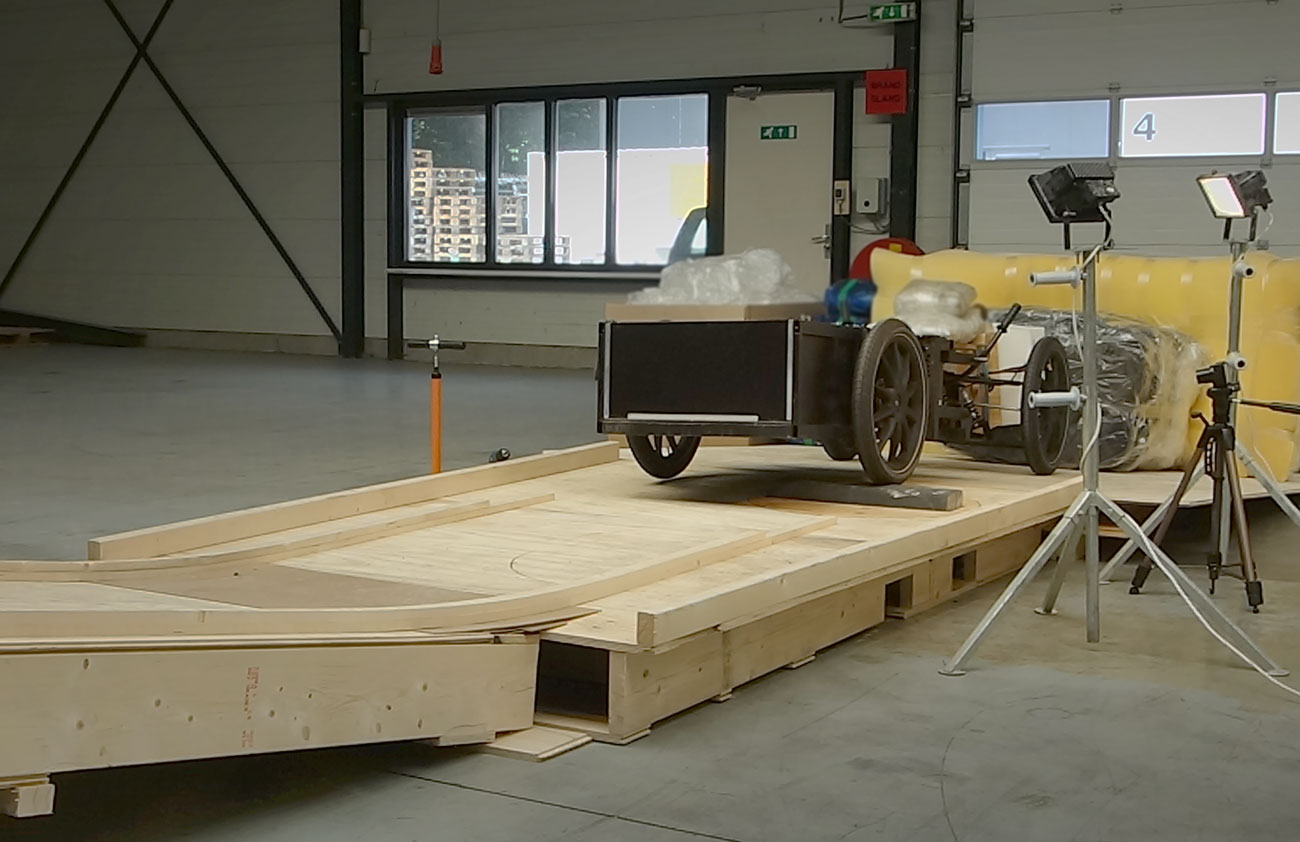 Alligt has performed a lot of tests rolling down a 450kg Golo down a ramp at 15 km/h onto a stone curb that was embedded in a large block of concrete.
This test was done to test the influence of mishandling the wheels. Both CBW1 and CBW2 were tested. Both with and without suspension in the vehicle.
The test clearly showed that having a suspension is a good way to avoid curb hitting damage.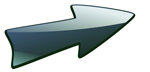 Back