With the expansion of online shopping lots of delivery vans came to our doorstep.
Delivery vans that clog up many of our cities and contribute to carbon emission and pollution.
So, it is a really good thing that many companies and start-ups are developing alternative based on bicycle technology.
Most of these innovative vehicles are targeting the "last mile" delivery. Taking the parcels into the city.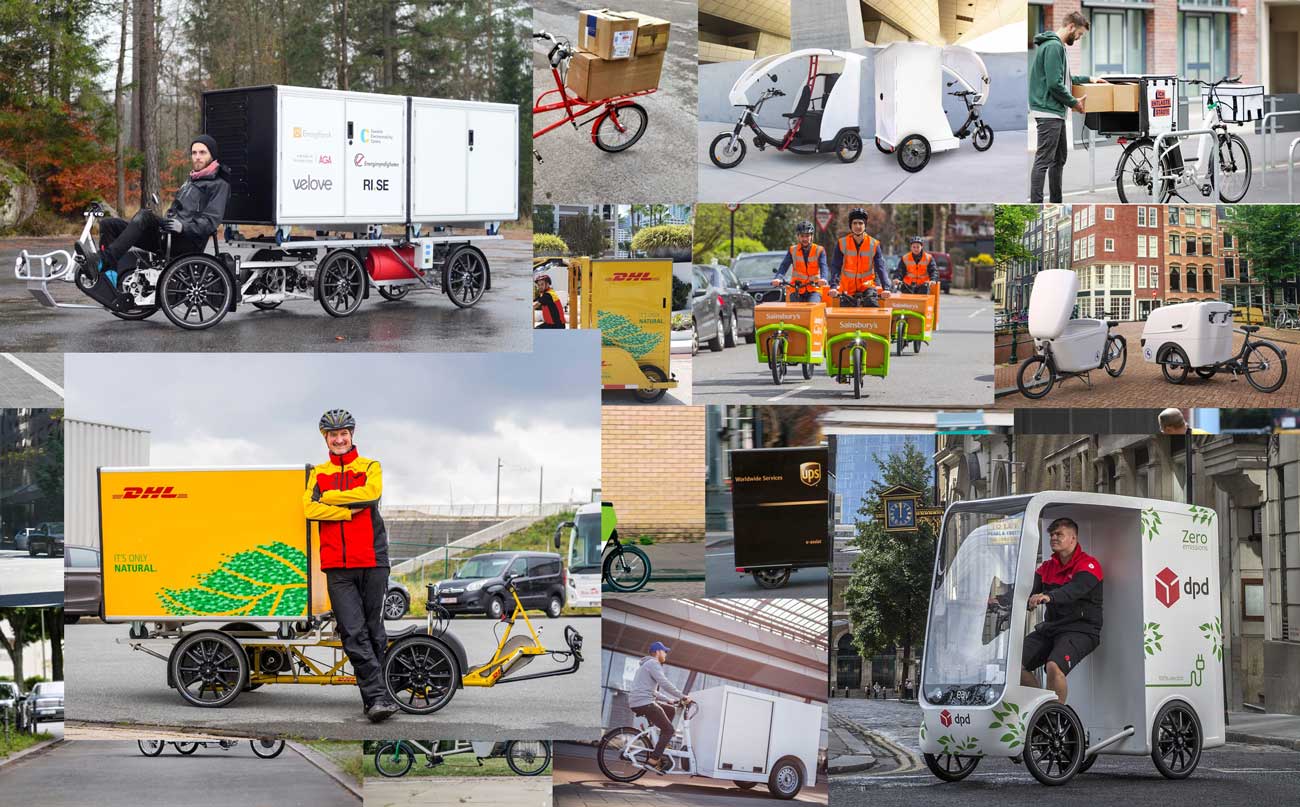 Cargo bikes are obviously heavier than ordinary bicycles.
With the higher weight come not only much higher, but also quite different loads on the wheels.
These loads create problems for standard bicycle wheels. Alligt offers high quality wheels specially designed for cargo bikes.

High quality production in two steps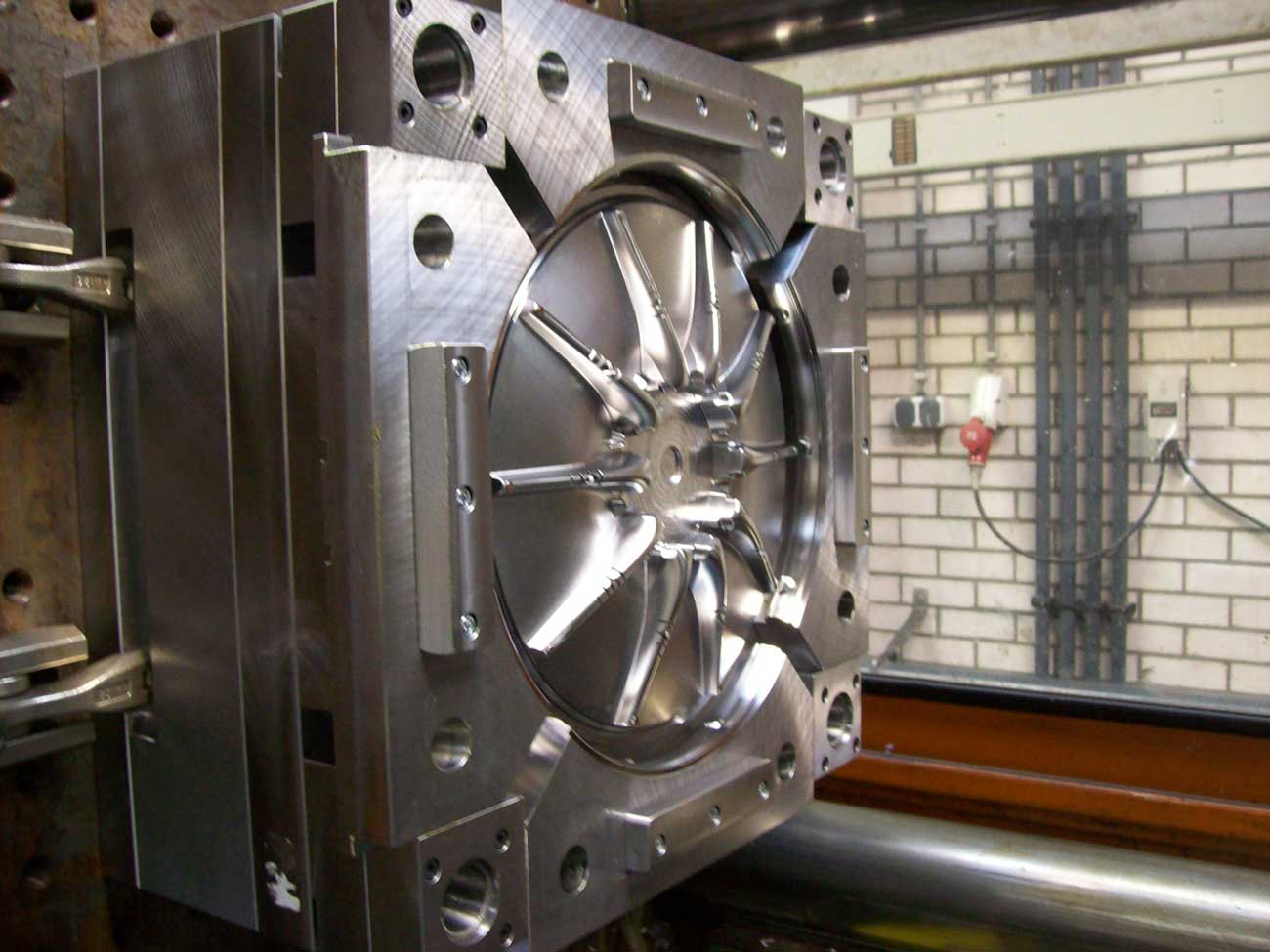 Injection moulding
The wheels are injection moulded in high strength fibre reinforced polyamide.
CNC machining 
Then some high precision machining is done. To ensure the best possible material orientation and accuracy, some product details are not included in the mould. They are machined afterwards.
Machining also allows us to offer different versions of the wheel. 
Please note that only the basic versions are available in low quantities.
Proven in practice.
Alligt, in cooperation with Boldesign, has developed the CBW1 20" wheel that can take very high loads. Great care was taken optimising the design for strength stiffness and weight, selecting the best possible material and finally optimising the production process.
Our CBW1 wheel has been tried and tested in harsh conditions for years now. It has become the wheel of choice for many professional cargo bike manufacturers.
Norms and testing
Alligt is member of the CEN/TC 333/WG 9 (European cargo bike) committee. Alligt has recently built a test machine in accordance to the German EN 79010 Cargo bike norm and will start testing wheels soon.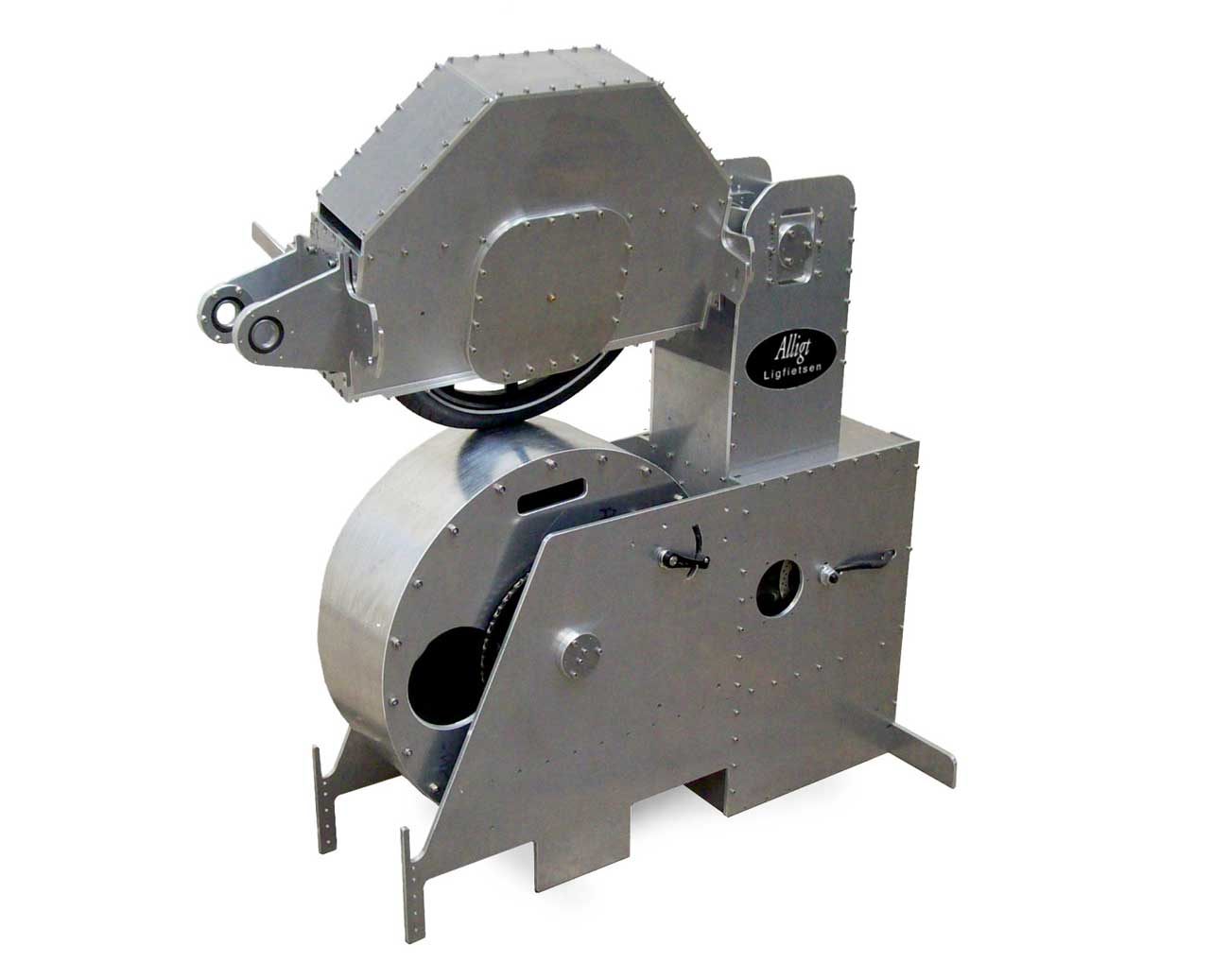 Alligt Cargo bike wheel CBW1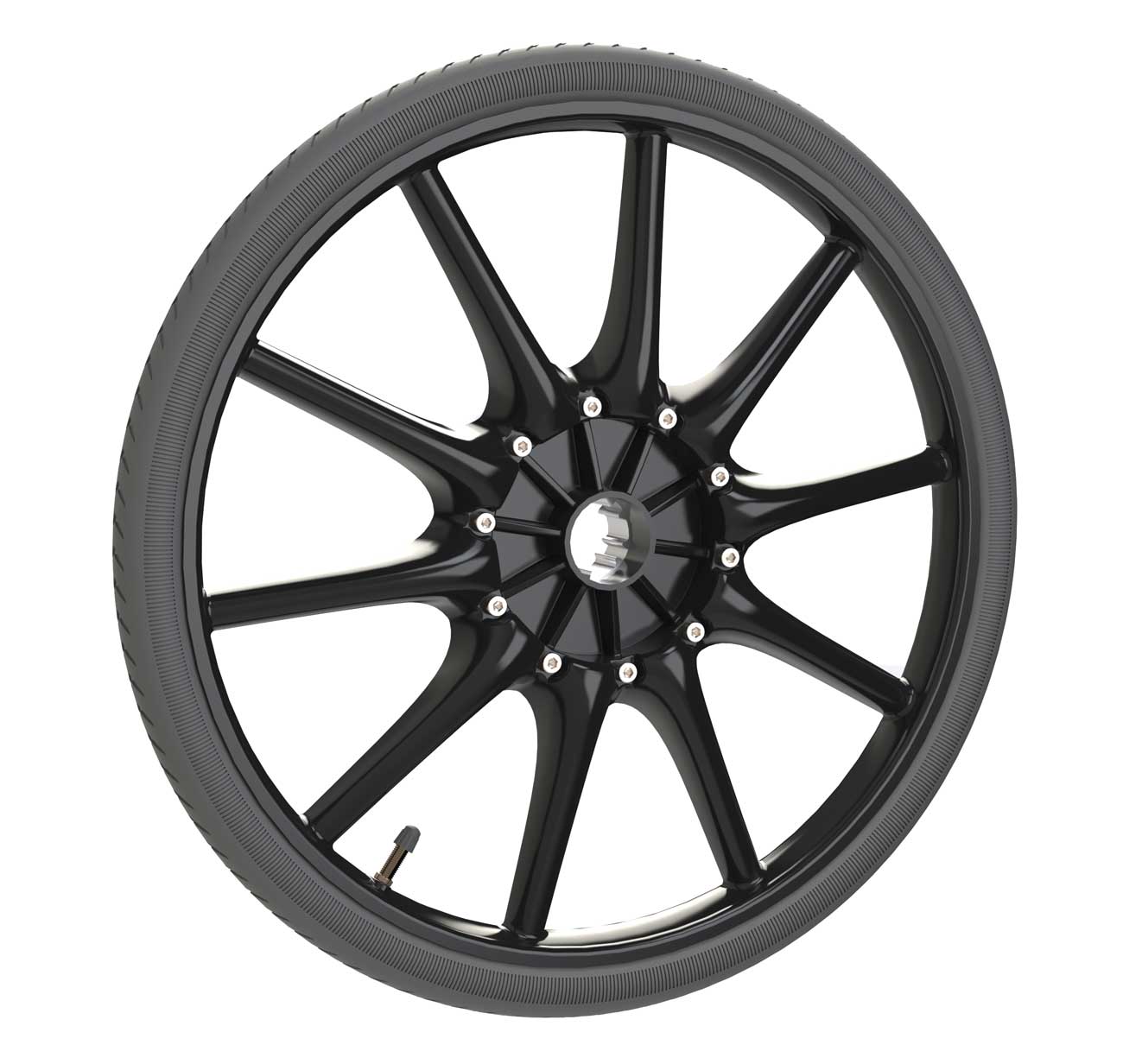 Dimensions ETRTO 27-406
Maximum static axial load 75kg.
Maximum tire pressure 5 bar for a 47 mm tire


From left to right:


1 The CBW1 wheel injection moulded
2 CBW1A The sprue removed + Centre hole machinend to size + The valve hole drilled.
3 CBW1B Entire Centre removed + The valve hole drilled.
CBW1A with spider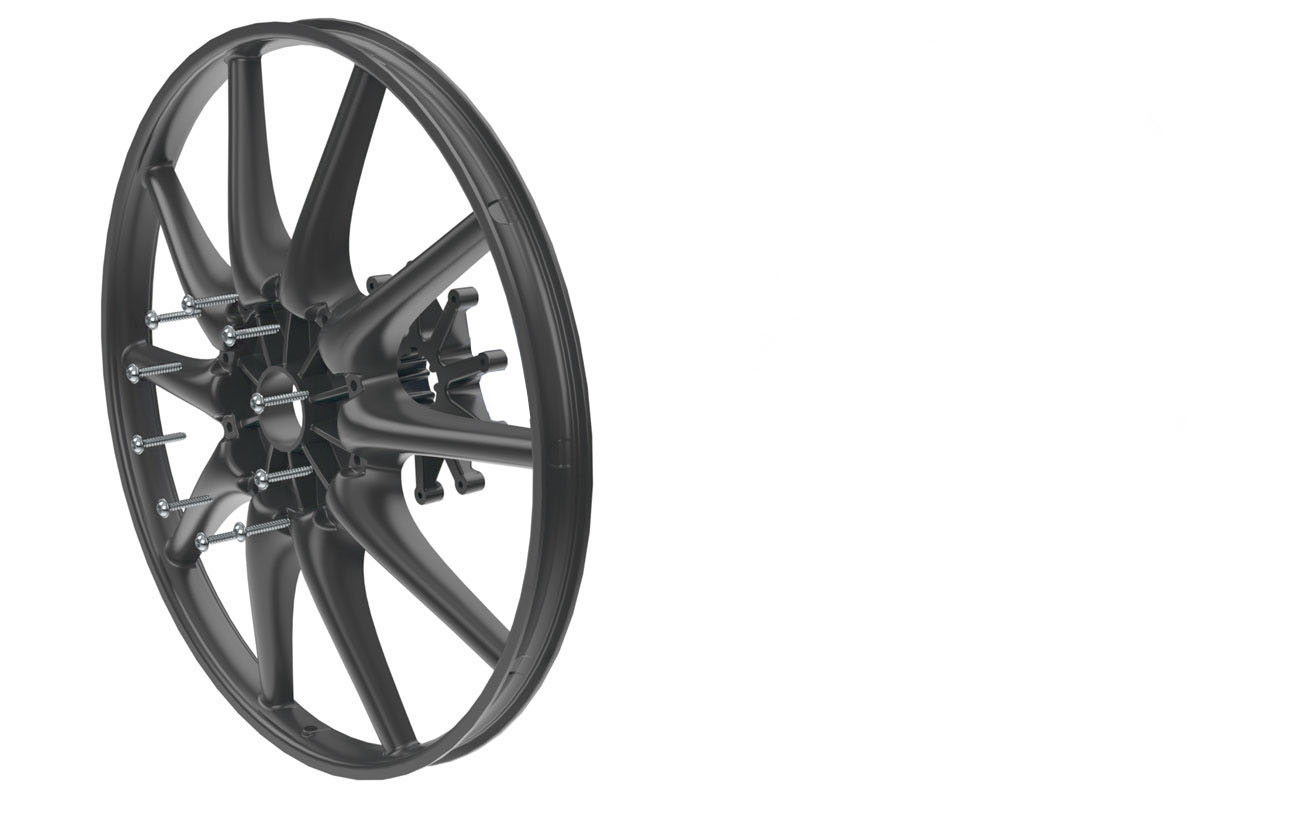 Dimensions ETRTO 27-406
Maximum static axial load 75kg.
Maximum tire pressure 5 bar for a 47 mm tire
Weight 905 grams

2D drawing PDF

Step File for fitting in your design
CBW1B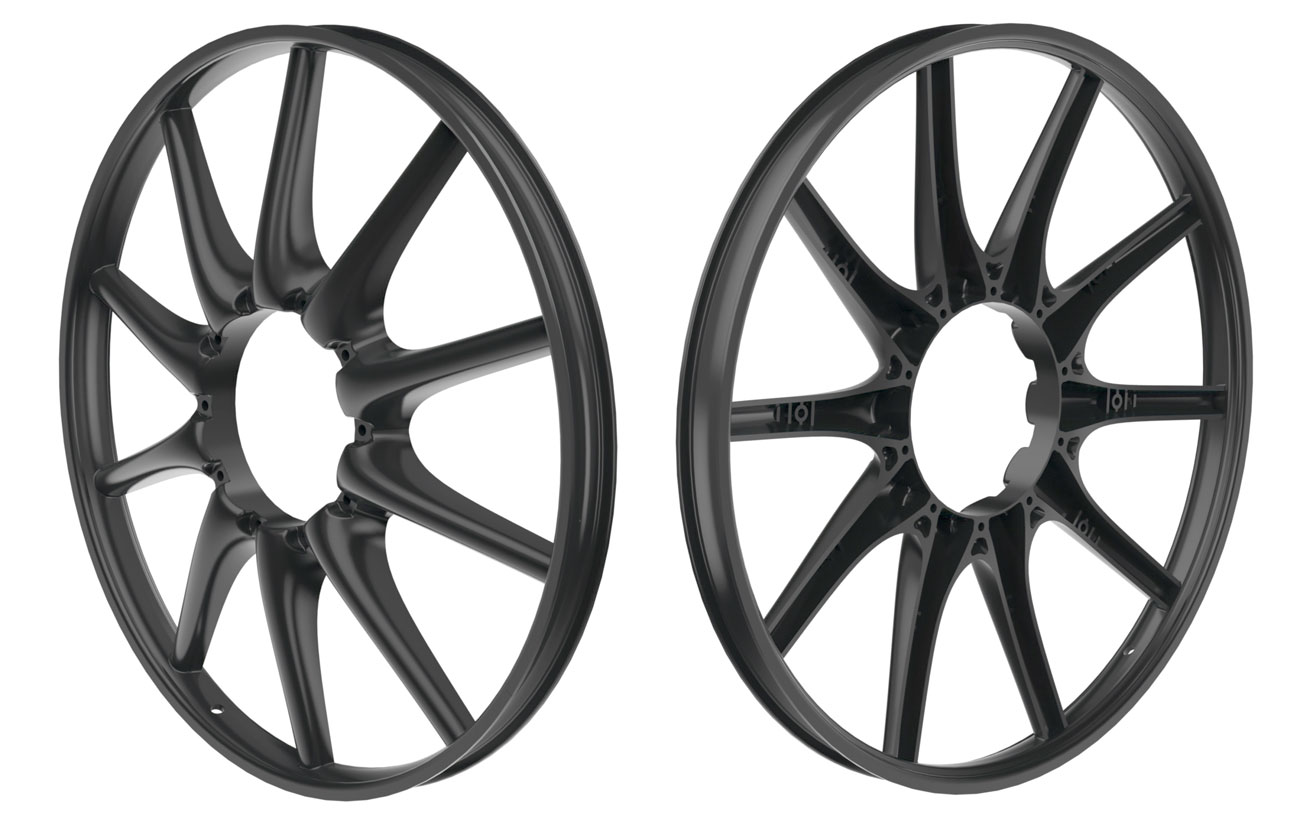 Downloads CBW1B
Dimensions ETRTO 27-406
Maximum static axial load 75kg.
Maximum tire pressure 5 bar for a 47 mm tire
Weight 815 grams

2D drawing PDF

Step File for fitting in your design
---
Alligt Cargo bike wheel CBW2A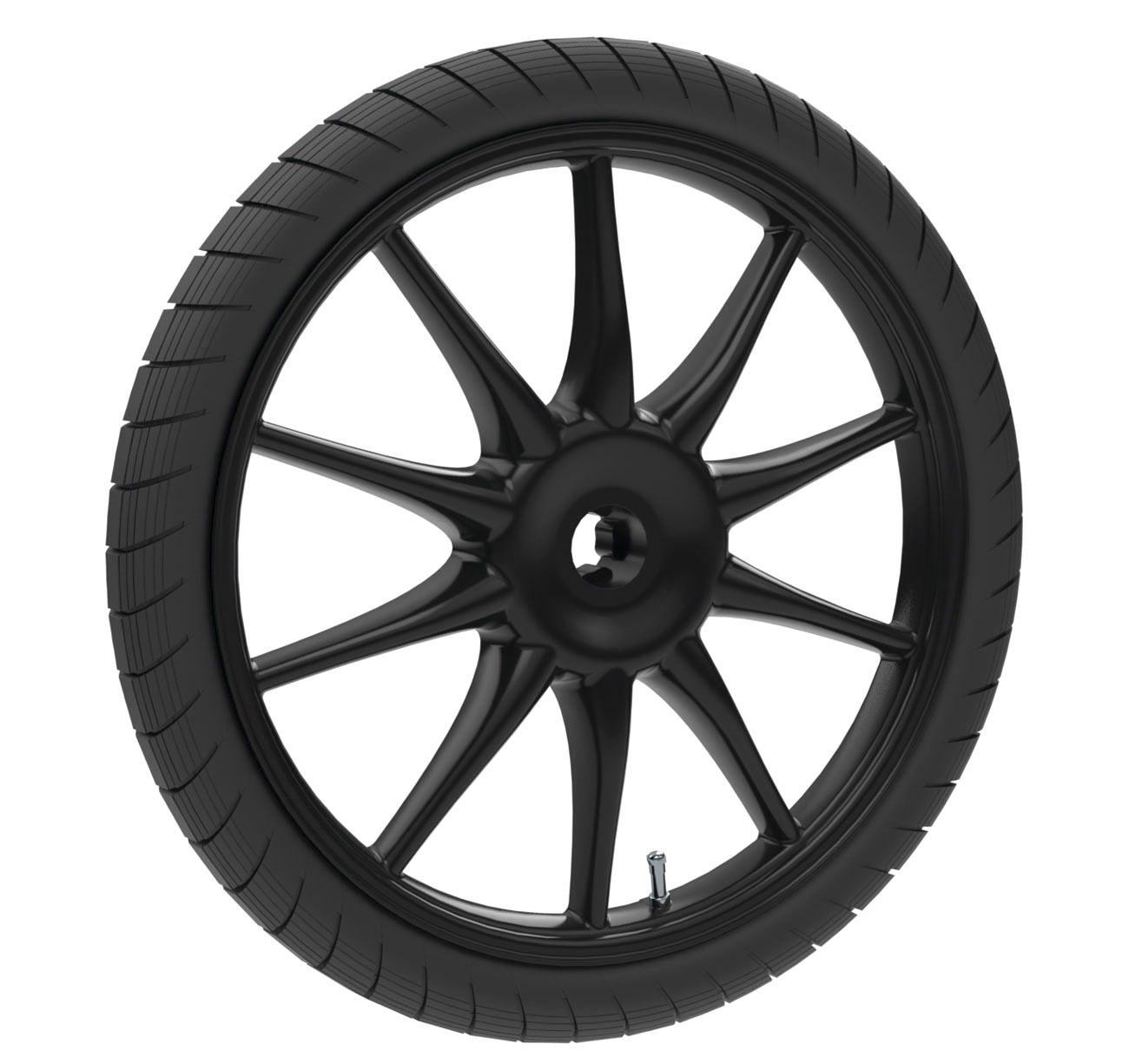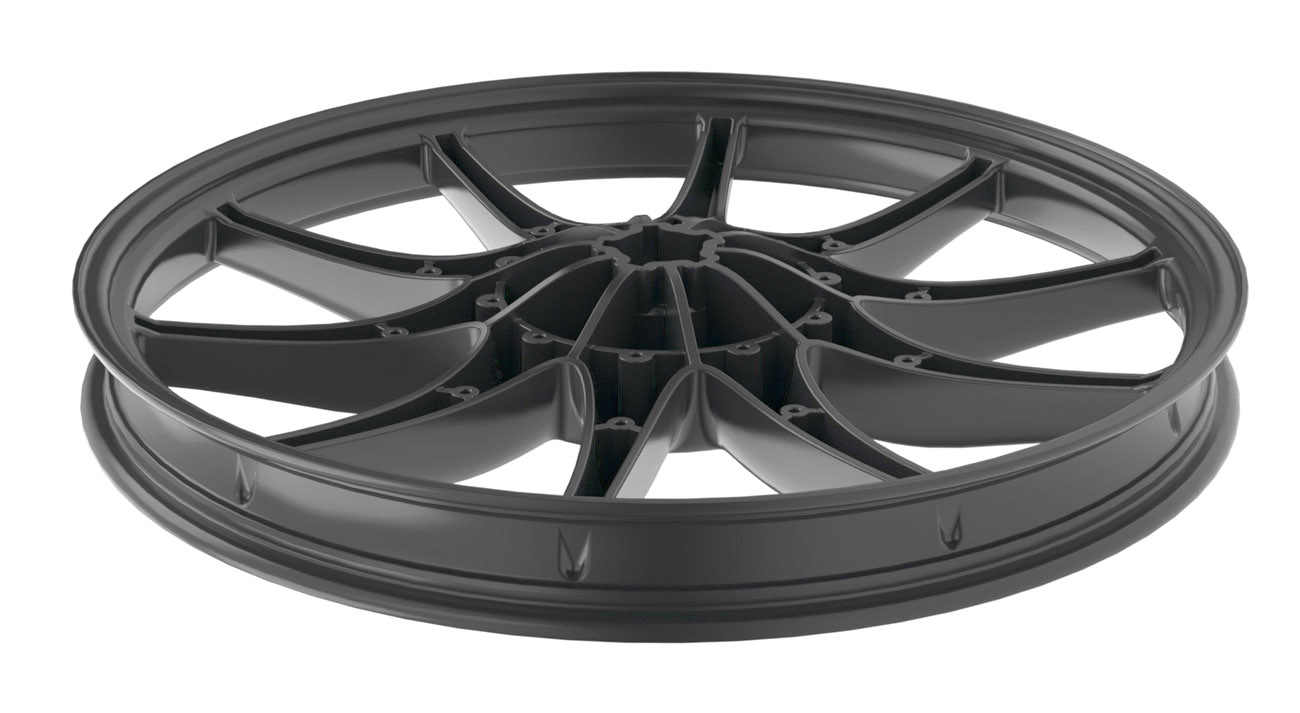 Dimensions ETRTO 35-406
Maximum static axial load 150kg.
Weight 1580 grams
Maximum tire pressure 5 bar for a 50 mm tire

2D drawing PDF

Step File for fitting in your design
CBW2B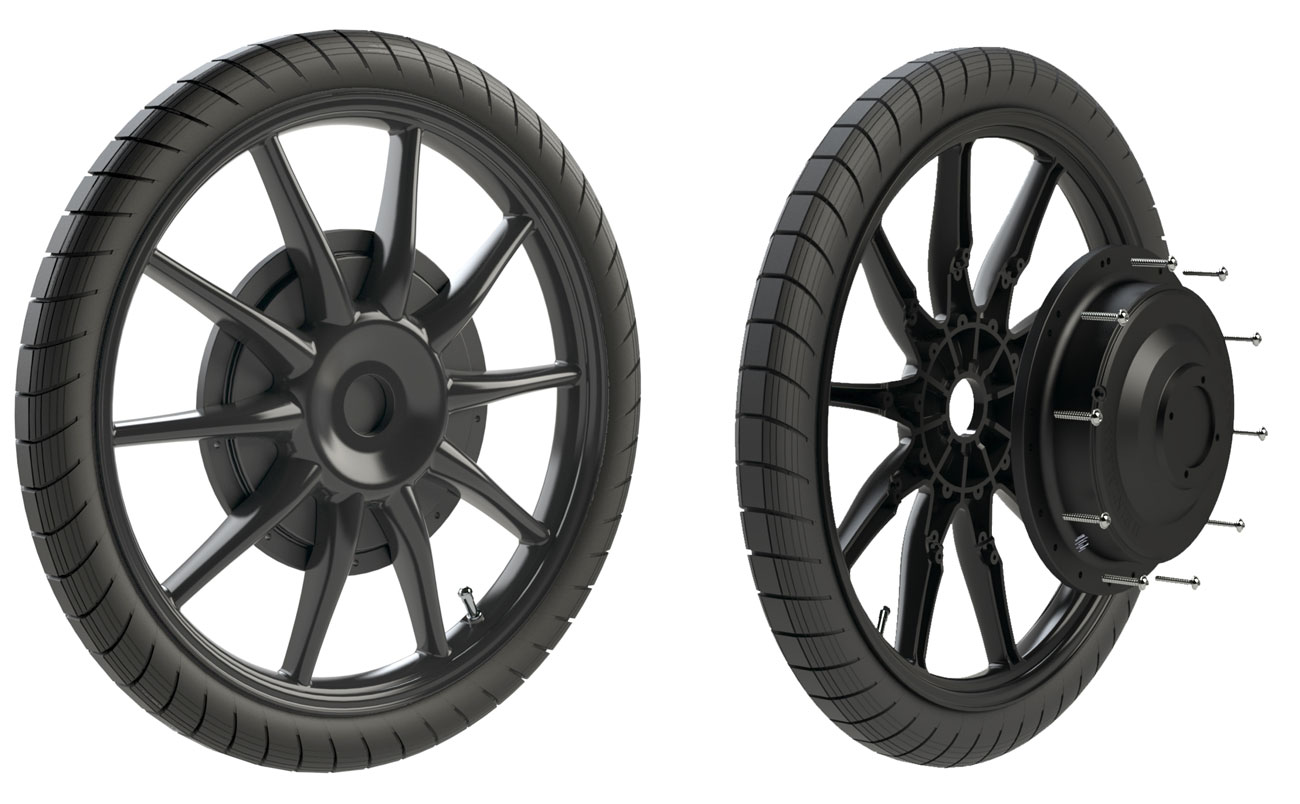 Suitable for Heinzmann hub motor (not yet avialable)

2D drawing PDF

Step File for fitting in your design
CBW2C

Suitable for Bafang hub motor UM G010.320.D (not yet avialable)

2D drawing PDF
Alligt
Koperweg 3, 8251 KA, DRONTEN, The Nederlands
+31 321 337 838
leovisscherkorver@gmail.com
CoC 17078419 VAT# NL 001 841 964 B85
IBAN:NL 87 INGB 0006 547700 BIC:INGBNL2A
Design and provided 3D files and drawings are and remain intellectual property of Alligt